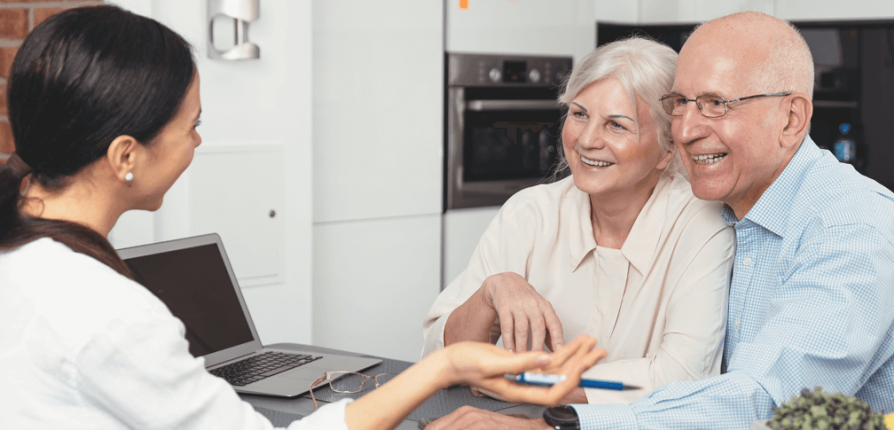 How to Plan Group Travel
---
With over 20 years of experience in the group travel industry, we've worked with a lot of different tour companies and even more trip planners. Some of these trip organizers have just as much experience as we do planning a fun and exciting tours for mid-sized and large groups. Our travel experts have also teamed up with first-time group leaders with great success! Through the many partnerships we've enjoyed with group travel organizers, our staff has identified several stressors that first-time tour planners have in common when attempting to put together an entire trip by themselves. To help those of you who may be new to planning group travel, we have put together a few basic tips to help you navigate the process effectively.
MOST IMPORTANT PARTS OF PLANNING YOUR GROUP TRAVEL
Whether you are planning your first group tour or your twentieth, there are a few components that should be your top priorities.
Transportation – If you don't have transportation, you won't be going very far. The type of transportation you choose will depend on the number of people traveling with you. If you are taking a group of 20 high school students on a weekend-long ski trip, your best bet is probably to pile into a couple of vans or travel in a small caravan of cars and do the driving yourselves. However, if you are traveling with a larger group—25 people or more—you may want to think about teaming up with a charter bus company like Elite Coach.
Timetable – Planning something 5-6 months in advance might sound like plenty of time, but unfortunately that cuts things pretty close when it comes to group tours. Our travel experts recommend for groups to book their trips no less than six months in advance to give folks plenty of time to prepare. If you are planning a trip that will last longer than a weekend, we suggest promoting it 9-12 months in advance. This helps group members budget their expenses leading up to a longer, more expensive trip. As with most things, the earlier you book, the more prepared you will be when the trip rolls around. Waiting until the final 1-3 months to make reservations at hotels, theatres, restaurants, etc. can lead to a lot of extra stress, as some popular attractions book groups far in advance.
Know your Destinations –If you are a first-time group tour planner, travel websites like Trip Advisor are fantastic resources for gathering basic information and reading traveler reviews for the attractions you are considering. But we do not recommend relying on these sites completely. It's important to know your destinations rather than simply take someone's word for it. Visit them if possible, and meet the sales staff. If you are partnering with a tour company like Elite, reach out to them in advance to ask if they have ever taken other groups to your desired locations. Local visitors bureaus are fantastic resources for group organizers as well.
SAVING MONEY
Without a doubt, the most popular concern for groups is saving money. Who could blame them? After all, part of the benefit of traveling in a large group is receiving group discounts. And who doesn't like to save a little cash when they can? Well, there is good news! Most tourist attractions will offer some sort of discounted rate for groups. If you are arranging every detail of your trip with no outside help, we strongly encourage you to call the sales department of each destination you'd like to visit. Be sure to provide the basic details of your trip (what date you will be visiting, estimated time of arrival, how many people are coming, etc.) and inquire about any special group rates they may be able to offer you. Of course a location's website can provide basic group rate information, but in some cases a sales rep may be able to offer you seasonal discounts or special promotions that are not regularly listed online.
One of the perks that many groups enjoy when working with professional tour operators is a special "tour operator rate" that is typically offered by tourist attractions and restaurants. This rate is even lower than a "group rate" and is only available for professional tour operators.
MISTAKES COMMONLY MADE BY GROUP TOUR LEADERS
Our experts have noticed that timing is usually the biggest issue among first-time group travel planners. The time it takes a car to drive from point "A" to point "B" is not the same for a motorcoach. Taking a short break at a rest stop may only take a family about 10 minutes. The same activity will likely take a bus full of people 20-25 minutes. Inexperienced group organizers often forget how much time traffic and traffic signals can add to their commute as well. Allowing time for rest stops and other delays can help ensure that your group has plenty of time to spend at each attraction on the itinerary.
TRAVEL LIKE A PRO
The best way to lead your group tours effectively is to have a plan. The entire trip will be made easier if everyone involved in your group's transportation is on the same page at all times. When working with a charter bus company, it's very important to keep your bus driver in the loop every step of the way. If the driver does not know where you are meeting after dinner or what time your theatre tickets are for, it causes a lot of unnecessary confusion. Avoid these frustrations by making an itinerary and communicating your plans with travelers, destination personnel, and your driver.
When you partner with Elite Coach, we handle every aspect of your tour, making even first-time group leaders look like pros!
We hope these tips are able to make your planning experience a bit less stressful. If you are interested in learning more about how our group tour experts can help you plan a unique and exciting trip, please contact Elite Coach today!