Luxury Charter Bus Services
Charter Services for Tour Operators
 Make Elite Coach Your Trusted Transportation Partner
Elite Coach offers tour companies, meeting planners and travel agents easy, no hassle, charter bus service for their groups. Picking the right charter bus partner is a significant decision that can have a big impact on the success of your tours and events. We have over 25 years of experience working with tour operators and event planners in a variety of markets and understand the attention to detail and collaboration that is required to make your tours and events successful. From student tours and senior tours to corporate groups and convention shuttles, trust Elite Coach to provide the service you need.
Knowledgeable drivers trained to work closely with your tour directors.
24 Hour Manager On Call
Quick response time to any on the road issues to keep your groups moving.
Buses and Drivers are tracked and monitored in real time for safety and peace of mind.
Well maintained fleet & full Service, 5 bay maintenance facility with mechanics available 24 hours a day.
INDUSTRY AFFILIATIONS
Elite Coach's commitment to quality, safety and total customer satisfaction is complemented by our role as a leader and proud supporter of the broader coach industry. Elite Coach is proud to be affiliated with, and play an active part in, organizations that shape the motorcoach industry.
Apple Tours & Travel
"Coming off a very long student tour I know I could not have done it without the professionalism of my Elite drivers. Both "Johns" are truly the best of the best to work with. Without them and their continuous attention to detail and the utmost patience and professionalism, truly, I would not have made it. I would be proud to be a member of their work team any day! "
Hafele America Co.
"I just returned from an exceptional day in New York City! It was wonderful because it was raining, with lots of traffic, tons of construction and unfocused pedestrians not concerned about walking into traffic. And I wasn't driving! Your extraordinary driver Andy was! And he was outstanding, helpful, friendly, and patient!! He sure knows his stuff. When he represents your company you can feel proud. I will always make Elite Coach my first choice in choosing a charter service."
Brightspark Travel
"Elite Coach is fabulous to work with! "
Gateway Cities and Airports
Elite Coach provides service for multiple day trips from gateway cities in the Mid-Atlantic region including:
Philadelphia, PA (Philadelphia International)
New York, NY (LaGuardia, JFK International)
Baltimore, MD (Baltimore Washington International)
Washington, DC (Washington Dulles, Reagan National)
Newark, NJ (Newark International)
Harrisburg, PA (Harrisburg International)
Local service and day charters are available anywhere in South Central & South East Pennsylvania including:
Lancaster, PA
Hershey, PA
Harrisburg, PA
Philadelphia, PA
Reading, PA
York, PA
Charter Pick-Up Area
Long distance charter bus service to any location in the United States and Canada.
Day Charters
Available from most locations within Eastern Pennsylvania including: Lancaster, Reading, Harrisburg, Lebanon, York, Philadelphia.
Overnight & Multi-Day Charters
Available from Pennsylvania as well as most locations in the Mid-Atlantic region including: New York, NY; Baltimore, MD; Washington, D.C.; Philadelphia, PA.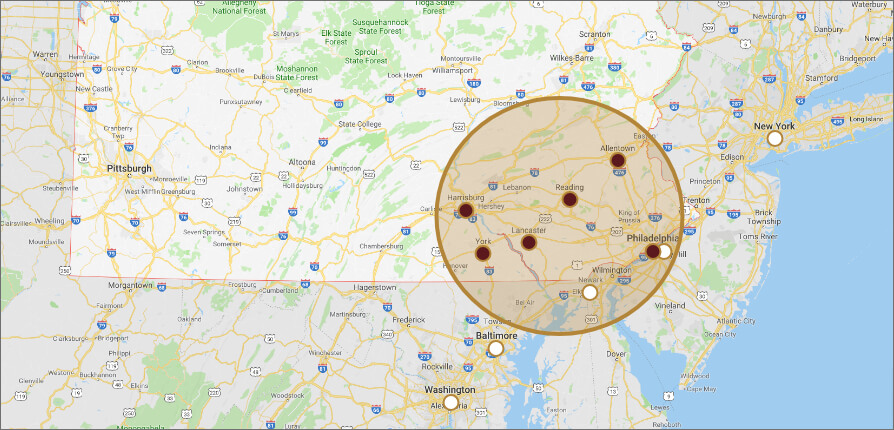 Request A Quote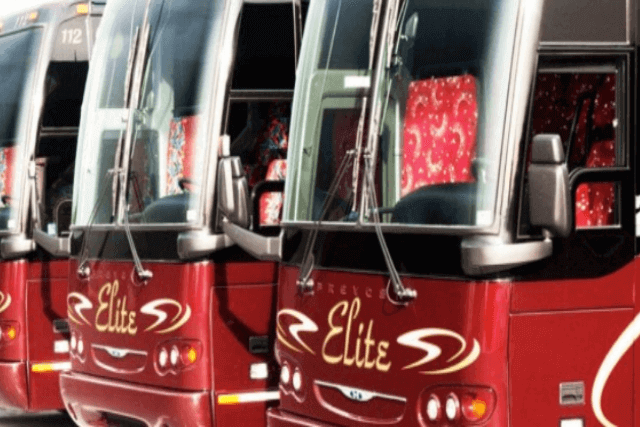 Luxury Charter Bus Rental Service
Charters
Charters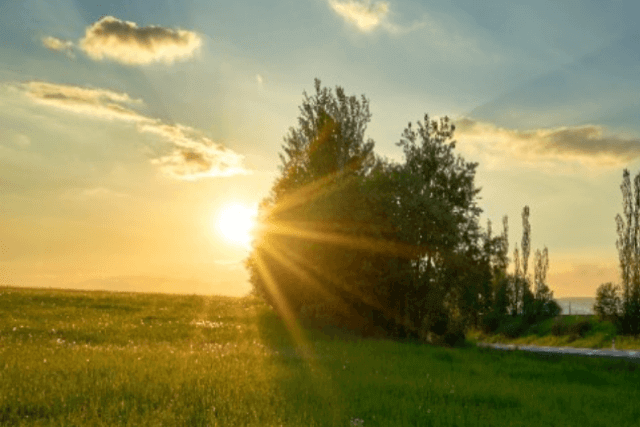 Customized Tours For Private Groups
Custom Tour Planning
Plan Your Trip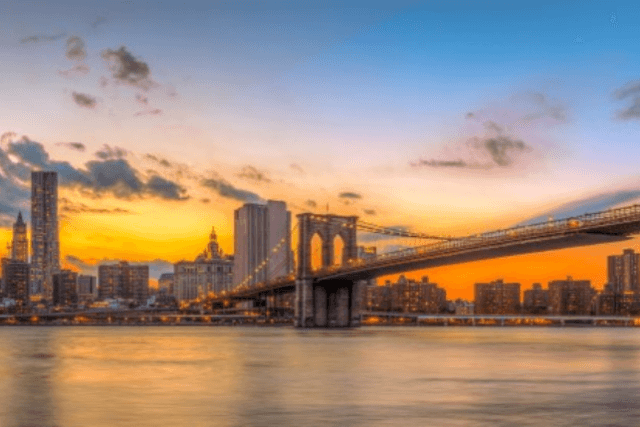 Day Trips & Multi-Day Pre-Planned Travel
Tours
Tours
We're sorry. Our site does not support your browser.
In order to view this site, you will need to upgrade your browser.
Choose one of the free upgrades below.