Luxury Charter Bus Services
Custom Tour Planning
Customized Tours for Private Groups
Elite Coach has planned hundreds of successful tours for groups of all types and sizes and with various tastes and needs. We have information readily available on thousands of local and nationwide destinations. Our experienced tour planners will work closely with you to plan a fun and exciting tour tailored to fit the interests and budget of your group.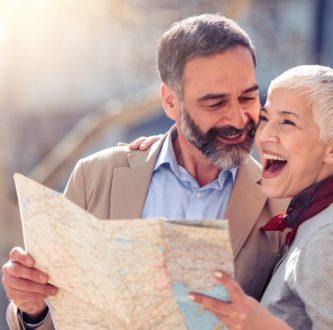 Step 1: Choose Your Trip
Your Elite Coach Tour Planner will work with you to select a fun and exciting tour that will suit the needs of your group. Choose from our extensive list of tours and itineraries, or, bring your own ideas. Then, our Tour Planners will put together a customized itinerary that your group is sure to enjoy.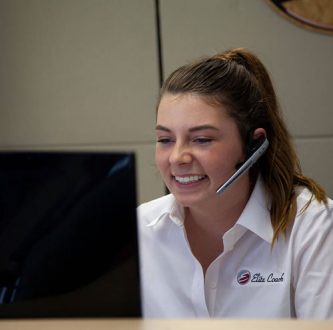 Step 2: We Build it For You!
Once you have selected your itinerary, our experienced tour planners will handle the rest of the details. We will make all the reservations and arrangements for your tour, including attractions, hotels, venues, and transportation. Sit back and relax while we do all the work!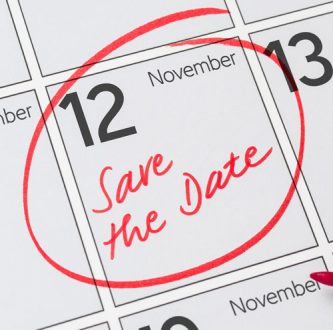 Step 3: Have Fun Promoting Your Trip
We will provide you with an attractive, snappy flyer for promoting the tour to your group as well as a per person price for the tour. Most tours require a minimum of 35 paid passengers. One or two complimentary seats on the tour may be granted based on your final count of paid passengers.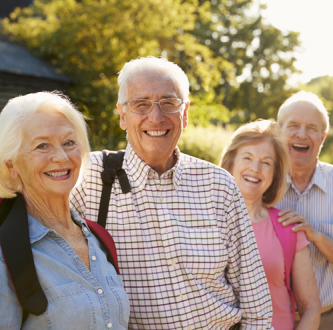 Step 4: All Aboard!
As you depart for your trip, you can be confident knowing that all the details have been taken care of for you to have a successful trip! Throughout the trip, your driver will work with you to make sure each part of your trip runs smoothly and is a safe and enjoyable experience for your group.
Popular Group Tour Destinations
Looking for great destinations and experiences for your group? Elite Coach has planned hundreds of successful tours for groups of all types and sizes and with various tastes and needs. Here's a few ideas to get you started.

Washington, DC Cherry Blossoms
Visit Washington, DC for the beautiful Cherry Blossom Festival in Spring.

Charleston & Savannah
Travel to beautiful Charleston, NC, and Savannah, GA and feel the southern hospitality.

Cape Cod Massachusetts
The sandy shores of Cape Cod.  Extending some 70 miles into the sea, the Cape is home to both natural beauty and quaint colonial villages. Walk along pristine beaches, revel in the arts and culture, and reclaim childhood memories of seashells, sandcastles, and saltwater taffy.

St. Michael's, MD
Beautiful St. Michael's, nestled on the peaceful Eastern Shore of Maryland. Great seafood establishments, such as the Crab Claw Restaurant, relaxing water cruises, and Chesapeake Bay Maritime Museum.
D.C. Cherry Blossoms
Charleston & Savannah
Cape Cod Massachusetts
St. Michael's, MD
Looking for more ideas?
Visit our knowledge center for current group event and travel ideas.
Descendants of Marie Ferree
"We had a great reunion and our trip was a huge success. We appreciate all your help and assistance as we made arrangements for chartering the buses. Tours are a big part of our reunion and the two we planned were enjoyed by everyone. The buses arrived right on time and after loading we were still on schedule. I must commend our drivers, Judy and Monty. They were so friendly, courteous, considerate and were helpful to those that had trouble getting on and off the bus."
Blue Mountain 50 Plus Club
"I had compliments from nearly all members about how great our trip to Williamsburg and Norfolk, VA, was organized and the choices of the restaurants. Thanks for your hard work, Dawn! Linda was such a great driver, friendly and courteous. She was very cool under the pressure in one of the worst rush hour traffic jams that I have ever experienced. She was always prepared and got us where we needed to be at the time we needed to be there. "
We're sorry. Our site does not support your browser.
In order to view this site, you will need to upgrade your browser.
Choose one of the free upgrades below.