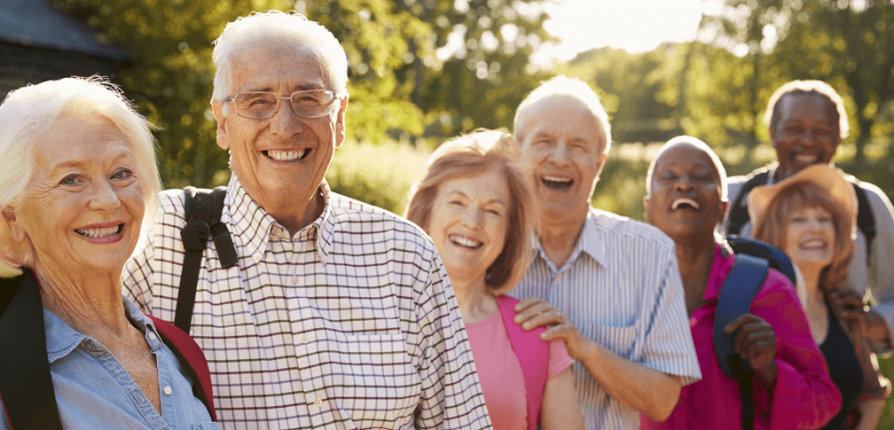 Six Things Your Senior-Friendly Travel Bus Company Will Do
---
Senior travel is bigger than ever! In fact, every year, more and more senior citizens are taking to America's highways to find fantastic destinations, while enjoying in the sites along the way.
Chartering a luxury coach has emerged as the most popular way for savvy seniors to travel. The benefits of comfort, convenience, price, and a fun experience make this the preferred travel method.
SENIOR TRAVEL BUS COMPANY MUST-HAVES
Your money and your patronage is valuable. Any bus company that wants your business needs to demonstrate that they are truly senior citizen inclusive.
Here are the 6 things to make sure your bus company will do for you!
1) Make sure that your senior travel bus has accessibility options available
This is a crucial one. It's no secret that seniors are more likely to require the use of wheel chairs and walkers. Ensuring that everyone — regardless of their movement restricts — can enjoy senior travel is key. Be sure that your prospective company can provide a lift-enabled coach, should you request it.
Even if you don't have a direct need for it, accessibility is a key way to tell that the bus company you're considering keeps the needs of senior citizens front and center.
2) Make sure the bus you're considering has a bathroom
Comfort stands as one of the big reasons that seniors prefer to travel in coaches. That comfort goes out the window if no bathroom facilities are provided.
Beyond discomfort, not having access to a bathroom can pose a legitimate health concern. Smaller, budget-priced coaches often don't have access to a sanitary restroom.
For a lot of seniors — and other travelers — that's a deal breaker.
3) Make sure your senior travel bus features comfortable and adjustable seats
Really, anyone booking a luxury coach should demand comfortable and adjustable seats, but for seniors, it's even more important.
You're meant to enjoy the ride — so it's the bus company's job to make it as enjoyable as possible. Seniors, in particular, are susceptible to orthopedic issues and need control over their comfortable chairs.  Sitting in rigid chairs for a long trip results in discomfort and possible health concerns.
4) Make sure your senior travel bus has individual climate control
Another one in the category of necessary luxury. Everyone has different thresholds for comfort. As you get older respecting that becomes more important.
When seniors shop around for the best bus, they often choose on one that offers individual climate control.
5) Make sure your senior travel bus company maintains their vehicles — to prevent roadside breakdowns
Roadside breakdowns ruin any trip—for seniors they are more serious than a simple inconvenience, though. Since seniors may have more complicated health issues and schedules, an interruption to the trip can prove dangerous.
Unfortunately maintenance is one place a bus company will attempt to cut costs, by neglecting preventative maintenance in favor of emergency repairs.
How safe and well maintained is an Elite Coach Bus? We've earned the highest marks for safety from the Department of Transportation. Being in business over 25 years, we have had the privilege of caring for over 1,000,000 happy travelers.
6) Make sure your senior travel bus company features destinations great for seniors
As much as you want to enjoy the ride, arriving is always the best part.
Since you've put so much thought into planning the journey, make sure your location is good. Destinations that are best for seniors limit walking distance and physical activity, while maximizing comfort and entertainment value.
One of the most popular day trip destinations for seniors is the Americana Journey, including a ride on the Colebrookdale railroad.
For multi-day excursions, a trip to Cape Cod, complete with leisurely whale watching and fine dining, proves to be a hit destination with senior travelers.
ELITE COACH IS CURRENTLY BOOKING SENIOR TRAVEL TOURS
Pretty crucial tips right? We happen to agree.
That's why Elite Coach does all of these things — to ensure that senior travelers have a safe and comfortable ride.
If you're a senior traveler looking to book with a senior-friendly company, the time is now.
Elite Coach is currently offering custom packages ideal for you and your group. These packages can be tailored to your specific budget and desired physical activity level.