Luxury Charter Bus Rental Services
Group Travel Made Easy
Private Charters & Group Tours
Want a travel partner that will get you to your destination safely, in style, and without hassles? Look no further than Elite Coach.

A Charter Bus and Tour Company Located In Lancaster, PA
The Elite Coach Difference
Elite Coach provides charter bus services, exciting tours and worry free travel to groups of all sizes traveling from the Mid-Atlantic region to points throughout the United States and Canada. Our reputation for safe, dependable quality, top-of-the-line luxury coach buses and friendly, professional service has earned us a name few others claim Elite Coach.
Safety First

#1 Safety Rating by the DOT

Getting you and your group safely to and from your destination is our #1 priority. From well-trained drivers to factory trained technicians with over 20 years of charter bus maintenance experience, Elite Coach takes safe travel seriously.

Experience Counts

1,000,000, Happy Customers Later...

Elite Coach is a full-service charter bus and tour company specializing in group travel for over 29 years. Since 1991 Elite Coach has partnered with thousands of companies, schools, churches & groups of all types. Across town, or across the country, no matter where you want to go, you'll get there safely, comfortably, and stress free with Elite Coach.

Red Carpet Service

We Take Care of the Details

At Elite Coach we understand that our success centers around total customer satisfaction. The Elite Coach team focuses on the details so you can be assured of a smooth, worry free experience.

The Friendly Professionals

Delighting You is Our Goal

Friendly. Professional. Experienced. Our friendly team of travel professionals is here to make your experience enjoyable and worry free.
Relax. We'll Handle All the Details.
Elite Coach provides private charter bus service for groups of all sizes, and is known for friendly, reliable, professional service that takes the hassle away from traveling as a group. Whether for school, university, church, business, tour company, or any other traveling group, Elite Coach handles every detail to ensure your trip is safe, enjoyable and worry-free.
Alvernia Athletic Department
"Elite Coach provides wonderful transportation services! Elite's customer service staff is very professional and could not ask for nicer personnel to do business with. The drivers are all so friendly and always drive with caution when transporting our athletic teams. Their fleet is very clean and well-maintained. Thank you for providing such wonderful services! It is always a pleasure!"
University of Nebraska
"I just wanted to extend a sincere thank you concerning our recent trip with Elite Coach. I truly appreciate Ron's, our bus driver, knowledge of the area in which we travelled including New York, Philadelphia, Annapolis and Washington DC. He was very helpful and accommodating to our group of teenagers as well as friendly and approachable by the adult chaperones and our step on guides. We always arrived to our destinations in a timely manner and he was always there to pick us up at the assigned times, even if the time sometimes changed or was different from the itinerary. Thank you so much for employing professional and knowledgeable drivers! It made this first time experience to the East Coast a very positive one!"
Descendants of Marie Ferree
"We had a great reunion and our trip was a huge success. We appreciate all your help and assistance as we made arrangements for chartering the buses. Tours are a big part of our reunion and the two we planned were enjoyed by everyone. The buses arrived right on time and after loading we were still on schedule. I must commend our drivers, Judy and Monty. They were so friendly, courteous, considerate and were helpful to those that had trouble getting on and off the bus."
Charter Pick-Up Area
Elite Coach is centrally located in Lancaster County, Pennsylvania. Elite Coach provides Local and Long Distance Charter Service from the Mid-Atlantic Region to anywhere in the United States and Canada. We'll take your group across town, or anywhere throughout the continental United States and Canada.
Day Charters
Available from most locations within Eastern Pennsylvania including: Lancaster, Reading, Harrisburg, Lebanon, York, Philadelphia.
Overnight & Multi-Day Charters
Available from Pennsylvania as well as most locations in the Mid-Atlantic region including: New York, NY; Baltimore, MD; Washington, D.C.; Philadelphia, PA.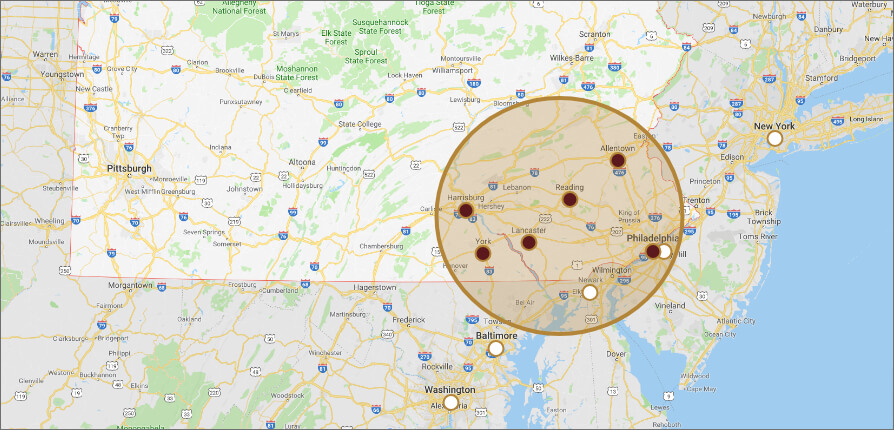 Request A Quote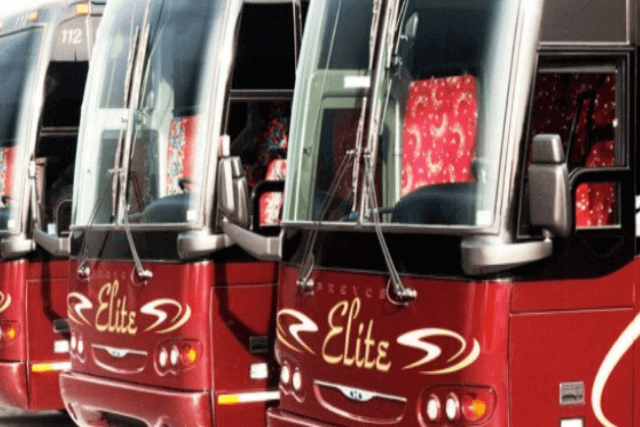 Luxury Charter Bus Rental Service
Charters
Charters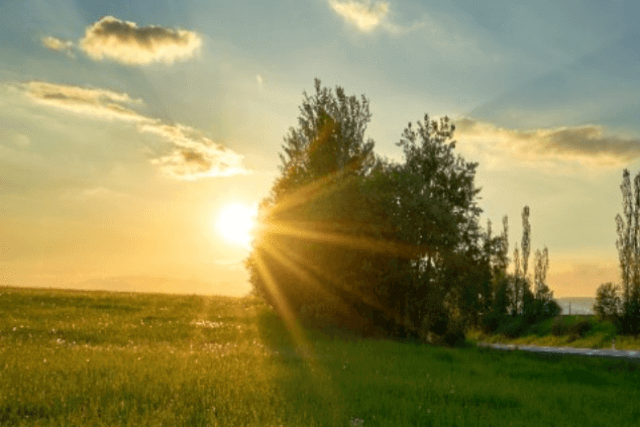 Customized Tours For Private Groups
Custom Tour Planning
Plan Your Trip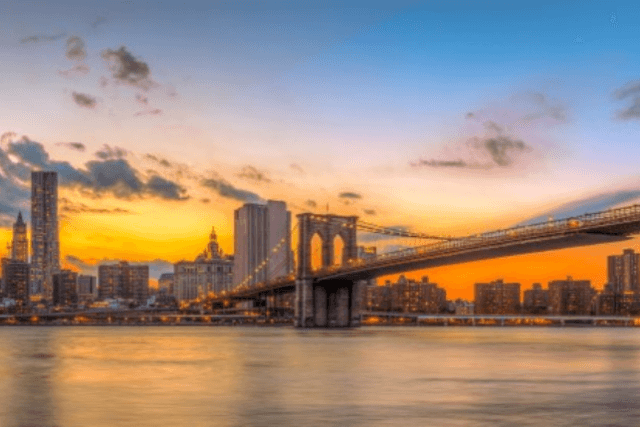 Day Trips & Multi-Day Pre-Planned Travel
Tours
Tours